About Proden & O'Brien, Attorneys at Law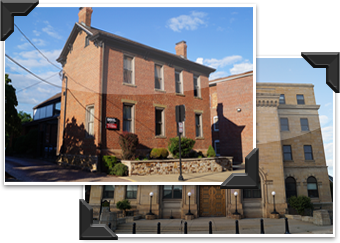 Attorney Jeffrey S. Proden began this firm in 2000 with the vision of being able to meet the specialized needs of each client. Proden & O'Brien is a full-service law firm with experience in the legal issues that affect you, and we serve clients throughout Pennsylvania and in United States Federal matters. With extensive trial experience, Proden & O'Brien is prepared to take your case to trial, if necessary, and to pursue the best possible outcome for your unique situation.
Our team of skilled attorneys and staff devotes their full attention and expertise to your legal matter. We offer you individualized and prompt service, with the quality of work that matches the largest firms in the area. We are committed to bringing about the successful resolution of each client's legal matter.

Easy to Find Location
Address:
99 East Main Street, Uniontown, PA 15401
Two blocks off Route 40 (National Pike)