Personal Injury
The attorneys at The Proden & O'Brien Law Firm undertake a wide range of personal injury issues for its clients, including motor vehicle accidents, product liability, accidents involving catastrophic injuries, wrongful death claims, slip and fall and other premises liability actions. We are committed to ensuring that victims of accidents receive fair compensation, and we recommend that you contact a physician and our law firm following an accident, because seemingly minor accidents can cause prolonged pain and medical costs.
The attorneys at The Proden & O'Brien Law Firm understand that accident victims are often overwhelmed and suffering from their injuries – physical, emotional and financial. We know that by focusing our skills and expertise on the practical and legal aspects of an injury claim, we are protecting the injured and their families from being taken advantage of and are helping them focus on their recovery. Our skilled legal team will gather, prepare and present the evidence that is critical to successfully resolving your claim. Simply settling your claim is not our main goal; our goal is to recover for you what you deserve. With extensive trial experience behind them, our attorneys are prepared to take your case to trial to give you the compensation you deserve.
What should I do if I am in an accident?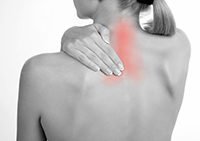 Always STOP if you are involved in any accident. Most states require an individual not to leave the scene of any accident without first stopping to see whether there are damages or injuries. A person may be criminally prosecuted for leaving the scene of an automobile accident.
[/col] [/row]