Construction Law & Litigation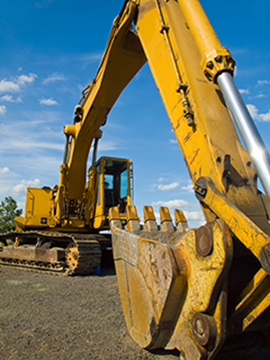 Proden & O'Brien has extensive experience in the representation of various members of the construction industry. The attorneys of the Proden & O'Brien Firm combine their unique problem-solving expertise and litigation/arbitration experience with their substantial skills at counseling clients regarding the management of transactional risks inherent in the industry.
Having represented clients in every category of construction, The Proden & O'Brien Firm has successfully resolved disputes at all levels of complexity arising from a wide range of construction projects, from moderately sized projects to mega-projects in both the public and private sectors. The firm has particular expertise in projects such as schools, government buildings, highways and other public and private projects and residential communities.
The Proden & O'Brien Firm represents major contractors, owners, design professionals, subcontractors, material suppliers, vendors, sureties and other construction industry participants with matters throughout Pennsylvania. Representations include prosecuting and defending construction claims for delay, disruption and acceleration of work, bid disputes, extra work and change order disputes, surety law matters, including payment and performance bond claims, mechanics' lien claims, OSHA claims and project safety matters, claims for defective work and related construction law matters.