Jeffrey S. Proden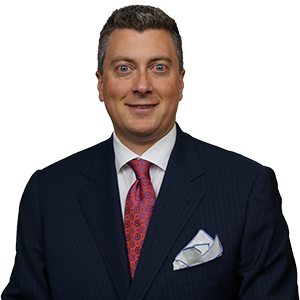 Jeffrey S. Proden, a native of Fayette County, Pennsylvania, grew up in Masontown and attended the Albert Gallatin Area School District. Following, he graduated Cum Laude with honors and Phi Beta Kappa from Washington & Jefferson College in 1996. He received his Juris Doctorate from Widener University School of Law in Delaware, with honors in both business tax law and legal writing. Following his 1999 graduation, Attorney Proden returned to Fayette County and served as a judicial clerk for the Honorable Judge Gerald R. Solomon in the Court of Common Pleas of Fayette County, Pennsylvania. He opened the Proden Law Firm in 2000.
Attorney Proden was admitted to the Pennsylvania Bar in 1999, and is also admitted to practice in the United States District Court for the Western District of Pennsylvania, as well as the United States Supreme Court. He is a member of the Pennsylvania Bar Association and the Fayette County Bar Association, and was a past President of the Academy of Trial Lawyers of Southwestern Pennsylvania.
Attorney Proden's close ties to Fayette County give him a vested interest in assisting the people and businesses of western Pennsylvania. He currently serves on numerous for-profit and non-profit boards, and previously served on the Board of Directors for the Community Foundation of Fayette County and the Fayette County Bar Association. He resides in Uniontown, Pennsylvania, with his wife and daughter.
Representing Clients In
Corporate & Business Law
Construction Law and Litigation
Estate Planning and Administration
Property and Real Estate Transactions
Zoning and Land Use
Bar Admissions
Commonwealth of Pennsylvania
United States District Court for the Western District of Pennsylvania
United States Supreme Court
Member Of
Fayette County Bar Assocation
Pennsylvania Bar Association
Academy of Trial Lawyers of Southwestern Pennsylvania